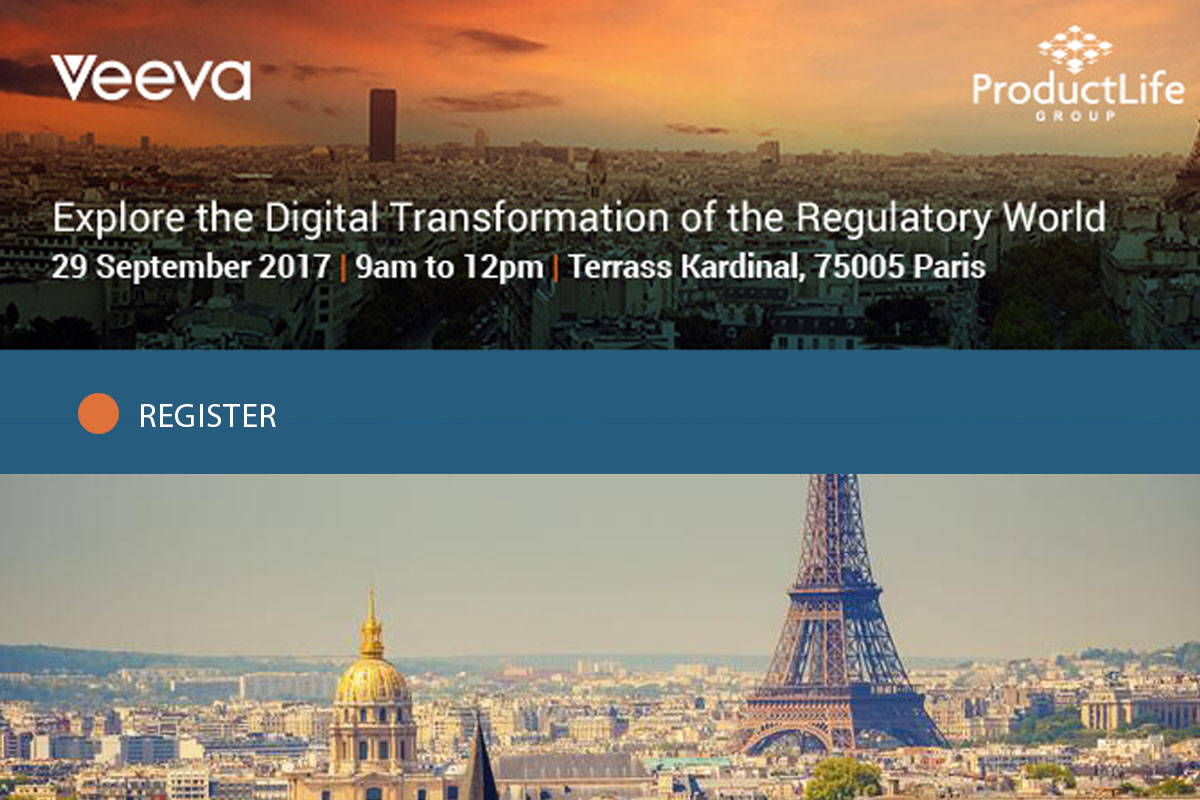 Explore The Digital Transformation of the Regulatory World // 29 September 2017
Most pharmas need to shake up their regulatory processes. If you're not modernizing your regulatory systems and processes, you could be left behind.
Veeva and ProductLife Group will co-host a half-day seminar looking at digital transformation within regulatory. The discussion will include:
Key drivers for digital transformation and how you can address regulatory requirements such as eCTD, XEVMPD, SPL, IDMP, and eAF
What steps regulatory teams can take to review current processes and systems and how to build a business case for RIM modernization
Considerations for a successful project, including clear governance models and organizational change management
Join us the morning of Friday, 29 September 2017 at Terrass Kardinal, Paris.